The electronics should also be inspected before or after investing in the cost of replacing the garage door panel to make sure your door will operate properly. The sensors prevent the door from closing on someone's foot or a pet. If they don't work, someone could be injured. Also check to make sure the door opener works, since you could otherwise be locked out of your garage.
A garage door has a huge impact on your home. It's the largest moving part of your home. it's more than a garage door though, it's also the second front door to your home. It enhances the curb appeal, energy efficiency, and security for your home. Don't trust anyone else but the experts at Overhead Door Company of Kansas City™. We are the best garage door repair and service company in the Kansas City area, with the most experienced, professional, and courteous technicians.
Tom was right on time, moved efficiently and finished very quickly. Door has never sounded so quiet. Love the new rollers and the door is adjusted perfectly. Being a DYI and the guy who installed the opener I never could get the adjustments right for the range of door movement. He adjusted it perfectly. Also received (upon my request) a quote (word of mouth at this point, due to other projects on our list) for new door, installation, etc. I was VERY happy with the quote. It will speed up our ability to purchase a new door and will go with this company for it. Thanks again for a very pleasant experience.
Tom was right on time, moved efficiently and finished very quickly. Door has never sounded so quiet. Love the new rollers and the door is adjusted perfectly. Being a DYI and the guy who installed the opener I never could get the adjustments right for the range of door movement. He adjusted it perfectly. Also received (upon my request) a quote (word of mouth at this point, due to other projects on our list) for new door, installation, etc. I was VERY happy with the quote. It will speed up our ability to purchase a new door and will go with this company for it. Thanks again for a very pleasant experience.
Does your garage door squeak or make a lot of noise when opening? There are some specific ways to help reduce the squeaking of your garage door. Many people will lubricate everything, but that actually can cause damage and a huge mess. There are some specific things that you can lubricate to help maintain the life of your garage door and reduce noise levels. This video explains how to lubricate your garage door to reduce noise and increase the life of your garage door.
So you've changed the batteries. You've reprogrammed the remote and the mountain that is your garage door still will not be moved. It's quite possible that your opener's motor may need replacing. Cost for replacing these motors runs around $100 and can be purchased at most hardware stores. If you don't have time right now to fix it, but you still need to open that door, there's a red cord that hangs down from the motor which will temporarily disconnect your door from its power, enabling you to open the door manually.
Your Wireless (Wi-Fi) Network: The Chamberlain documentation says that 2 bars of 2.4ghz WiFi signal is enough for consistent operation. This can be checked by looking on your phone. I say, your mileage may vary. I installed a dedicated access point for the smart hub as I couldn't get the system to work reliably. A wired connection is also supported.

Door styles - in addition to the styles just mentioned, it is important to also consider additional features such as windows across the top of the door to provide light inside of the garage, the use of steel or wood frames to give decorative doors added security and stability, and insulation which can reduce energy costs in the attached garage by an impressive 15 to 20%; and
Are the tracks themselves properly aligned? Vertical tracks should be perfectly straight and the same height as one another. Horizontal ones should slant down slightly toward the back of the garage. To set them in proper alignment: loosen - don't remove - bolts and screws for each mounting bracket. Tap the tracks back into proper position. Re-tighten the bolts and screws. Once you've got the tracks aligned properly, take the time to get rid of whatever hardened grease or dirt has built up inside them or on the rollers with a concentrated household cleaner. Be sure to wipe both rollers and tracks dry after cleaning.
Go for the look of wood with less upkeep with low-maintenance faux wood composite & steel garage doors from our Canyon Ridge® & Coachman® Collections. Our Gallery, and Classic Collection garage doors are also available with Ultra-Grain®, a wood look durable paint. If you're looking for a more traditional look, our Classic™ Collection of steel raised panel and flush panel garage doors complement most home styles. Add one of our many decorative window options to customize the door's appearance and let natural light into your garage.
My garage door would stop half way up and my son-in-law advised me to have a professional come take a look at it. My daughter asked her neighbor who she called last year because her neighbor had such good things to say about the technician and the company. She got the number and set up the appointment with a very nice young lady. The technician, Jose Rosario, arrived right on time and took the time to listen to my daughter explain everything to him about the door. He then took the time to look over the door, get it operational and write out a very informative break-down of my options. He broke it down to just getting the door operational to replacing the door parts (springs, rollers, etc.) all the way to replacing the door parts and the opener. He had all of the prices broken down and did not try to lead me in any direction I did not feel pressured at all to make a decision. I decided to have all of it replaced due to the fact that, at this very moment, my car was in the body shop being repaired and painted because the garage door had come down on it as I was backing out a week prior. Another reason for my decision was the fact that Jose told me that everything is covered - parts and labor - by Precision Door. This is a rarity these days! Jose installed the new opener and all of the door parts and explained everything to me very clearly. I am extremely pleased with my new door opener and will highly recommend Precision Door to everyone!
Since 1975, Kitsap Garage door has provided Kitsap Penninsula with reliable, comprehensive and responsive residential and commercial garage door repair, maintenance and installation services. At Kitsap Garage Door, our primary focus is offering Bremerton, Shelton and Kitsap, WA, home and business owners with the highest quality products and services, as well as exceptional customer experiences marked with free service estimates, workmanship warranties, reliable support and emergency services.
The Overhead Door Company of Kansas City™ has been proudly serving customers since 1927. We invented the Overhead Garage Door, and have earned our position as the number one choice for garage door in Kansas City. The Overhead Door Company of Kansas City™ takes pride in our quick, courteous, and professional specialists who will repair your garage door problem, anywhere, any day, any time! All of our garage door repair technicians are trained to meet our very high quality standards. Join the thousands of satisfied customers that have trusted the Red Ribbon Overhead Door Company of Kansas City™.
When I called to schedule the repair service, I was transferrd 5 times and spoke with 6 service reps. Each rep was very confused by my request to get my garage door repaired. One rep actually told me that Sears doesn't repair garage doors. I had to tell her that Sears installed the door. When I finally found a rep who could schedule my service, it took one week for the appointment.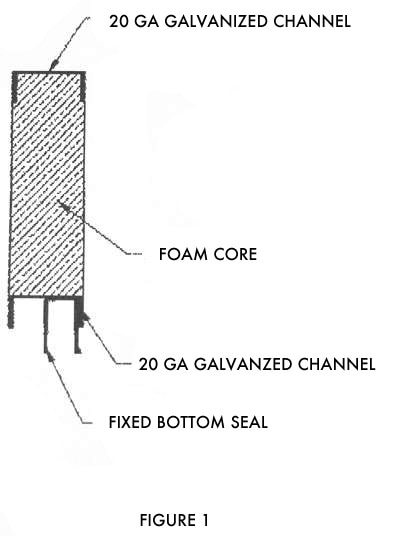 The Phone App: A basic, functional, app with a few frills. It works well enough though some settings are best changed on the web site (that I didn't know about). When installing the smart hub your phone will need to be on your 2.4ghz wireless network to complete the setup. After that, it doesn't matter what your phone is connected to - your home network or a cell connection. The system can be setup entirely from your phone. I set up an open alert, a close alert and a 10pm door not closed reminder. The alerts can be sent to you via Text or email.
Very cool! Got it today and installed it. Took about 25 min, but I took my time through the instructions. Had to use the separate instruction sheet for Apple phones. Looks like it was a process to join the hubs wifi in order to enter my wifi router's info. I was going to give it 4 stars since it was $100, but then I started playing with the app and it has some pretty cool settings. I like the warning beeps and light flashing to warn anyone the door is closing - smart. Learned I have a Lift Master door opener - 5 years in the house and never looked up to notice.
Step 2: Check the tracks with a level to make sure they're properly aligned. Horizontal tracks should slant slightly down toward the back of the garage; with roll-up doors, the vertical sections of track should be exactly plumb. Both tracks must be at the same height on the garage walls. If the tracks are not properly aligned, loosen but do not remove the screws or bolts that hold the mounting brackets, and tap the tracks carefully into position. Recheck the tracks with the level to make sure they're in the right position; then tighten the screws or bolts at the mounting brackets.
From the east coast to the west coast, north to south, each of our NationServe locations has a team of experienced, professional, and friendly technicians ready to serve you. Our team is trained to service all industry products and will find a proper solution for even the most difficult issues. Every installation and repair is completed in accordance with industry safety standards. Many of our locations are also affiliated with professional organizations including the International Door Association, Better Business Bureau, their local Chamber of Commerce, and the National Association of Home Builders. 
Great customer service. I called the 24hr line late in the evening (lighting knocked out our garage door opener) and was told a tech would be out the next day and I would receive a call from the tech with an estimated time of arrival. By the time I was off the phone, I had an email confirmation with the tech's information and appointment information. The next day, as promised, I received a call from Joel, the tech, letting me know what time he would be arriving. Joel was promoted and professional. Another thing that made the service excellent, we didn't have to wait another day to have our opener installed, Joel had the system on his truck.
If your garage door's spring breaks, stops working properly, or snaps, you'll lose the ability to open and close your garage door. This could happen due to a variety of issues, like normal wear and tear or from extreme temperature changes in a short amount of time. Spring replacements require a quick response from a garage door provider near you. Contact The Home Depot and a local, background-checked technician will respond within 24 hours.
Schedule garage or overhead door repairs for your home or business and learn more about our same-day services available at our individual locations. Did you know that NationServe is an authorized Wayne Dalton, Genie, and LiftMaster dealer? That's because we know exactly what it takes to repair and service your garage door. Our skillful installation, repairs, and planned maintenance services will keep your garage door operating at its very best, so you can move forward with your day.
Repair Sagging Garage Doors – As doors and homes age, they can shift and move and sometimes this results in a garage door that needs to be realigned or reinforced. We will send a technician to your home to adjust the doors and to inspect the entire opening to make sure the door isn't damaged. Once we understand the problem, we will fix the needed parts and make any adjustments to the door.
It's a great idea to hire a professional to do your garage door opener installation for a few reasons. First of all, a pro can often be the most time-efficient way to handle the garage door opener installation, because a pro will have the right tools and experience to make your garage door opener installation as swift and smooth as possible. Secondly, a pro garage door opener installation will include making sure all the required garage door opener mounts and sensors are put together properly. A great garage door opener installation will include using the manufacturer's recommended method of assembly and optimal placement of the garage door opener mount and sensors. Find top-notch garage door opener installation pros on Amazon Home Services and you'll see professional garage door opener installation services at competitive prices. Secure convenience and peace of mind by getting a professional garage door opener installation for your home. You'll never regret adding a garage door opener installation project to your to-do list. If you're the kind of person who doesn't have the time or patience to do your garage door opener installation, don't worry. Because you don't have to if you don't want to. Amazon Home Services has you covered, to do your garage door opener installation quickly and professionally. Just schedule the garage door opener installation pro of your choice from our list of top-rated service providers.

Repair Garage Door Co